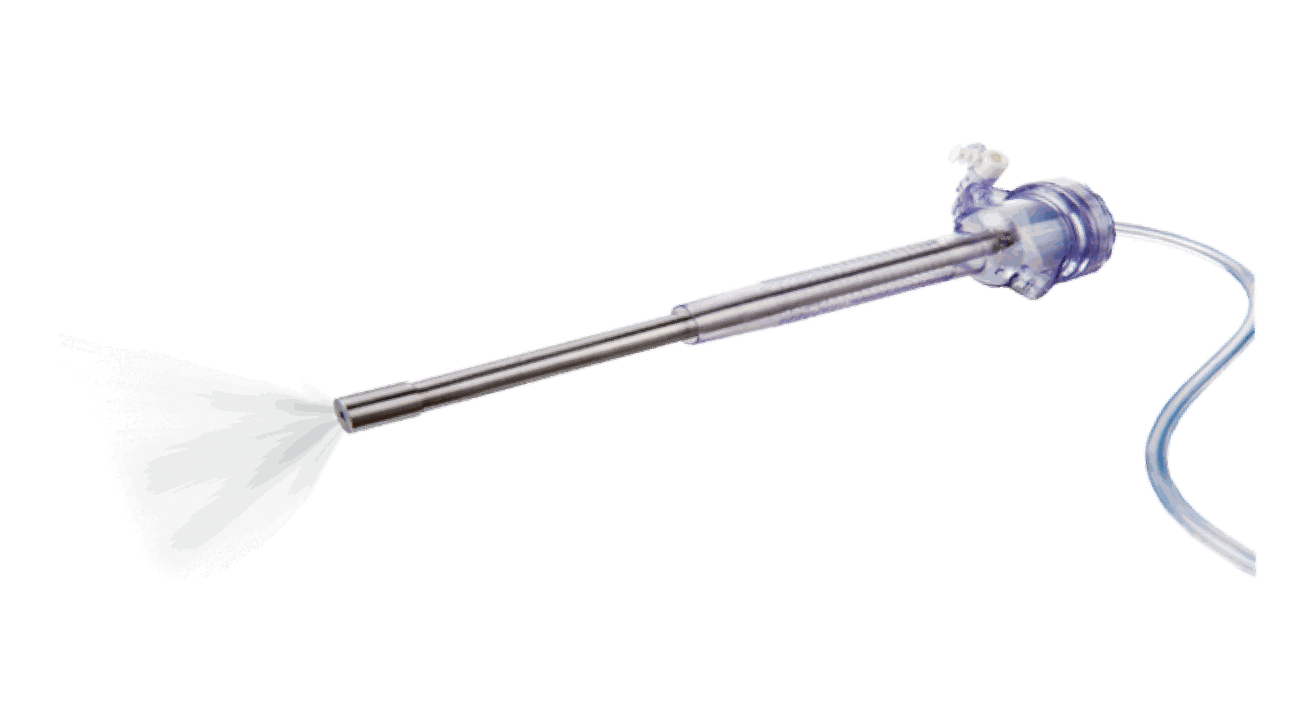 Reference product : 770-12
Manufacturer : Capnomed
Description : The CapnoPen ® is a laparoscopic nebulizer nozzle for liquids. To be connected to a high pressure injector. Used in the PIPAC.
Pression : Entre 150 et 300 psi .
Packing : One unit per box.
Single-use sterile medical device.
A prior ISSPP certified training is mandatory for the use of CapnoPen ® .